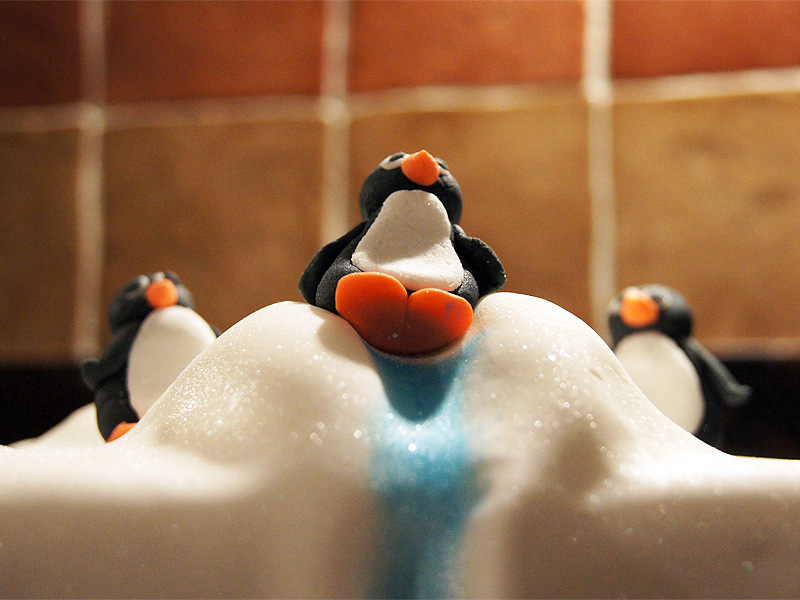 Although it's a couple of weeks since i finished decorating this years Christmas cake and luckily i managed to take a photo before the vultures (my husband) attacked it. I thought you guys might like to see this years effort, it's a reinvention of my fishing penguins concept.
This year the penguins wanted to have a lot more fun, rather than standing around waiting to catch that elusive fishy, so i made them their very own snow park with slide  :) (lol)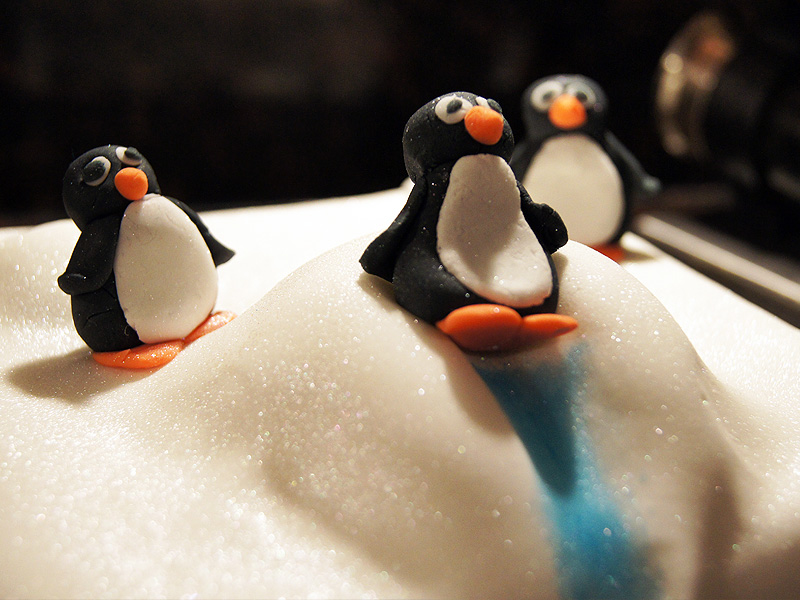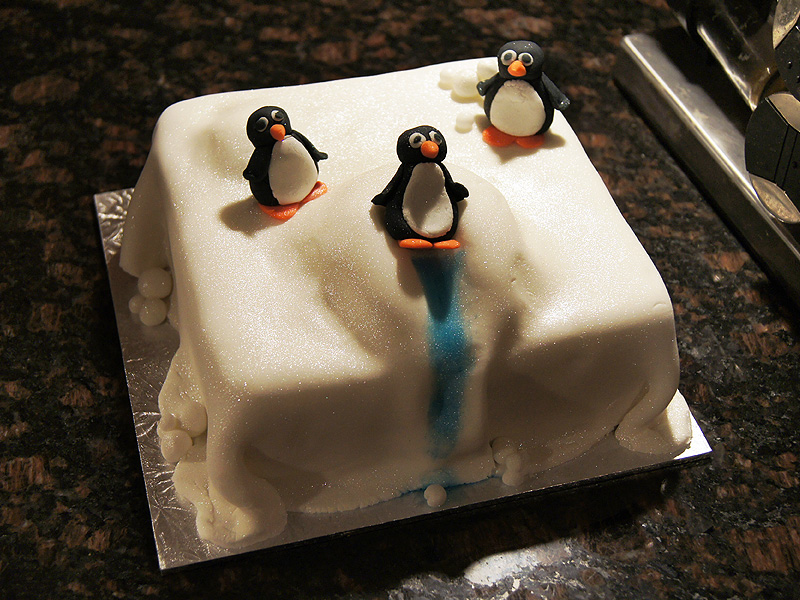 I had a lot of fun decorating this year's cake over at my friends house, where a gang of us girls got together decorating our cakes. Here is a piccy of Nikki's cake.