Back in late June we finally said a fond farewell to our crazy haired green lizard friend, who's been with us since the very beginning. Of course it wasn't an easy decision to make and certainly one not taken lightly. But as LL Creations has grown and developed, we felt it was the right time to make the change.
Drum Roll Please.....
So in rolled our new logo and social media avatar (our short logo) styled in our new colours of turquoise and purple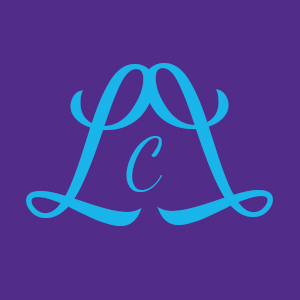 We have gone for a simple and elegant text based logo which has now been implemented across our website and our new avatar can been see across all our social media profiles.
So when you come across our website, even if you don't see our crazy haired lizard friend. You can be assured it's still Looney Lizard Creations, making their unique and beautiful handmade cards, photo albums and invitations.
So no more Lizard?
Well note quite, he might still be hiding out in the darkest, deepest parts of the internet. In fact he will still be showing on our 500 page which many of you won't get to see (yes we are slightly sci-fi geeky), so we thought we would share him here with you all. I personally still love this page so I'm not quite ready to just give it up, think of it as a little last hoorah to our original Looney Lizard friend.