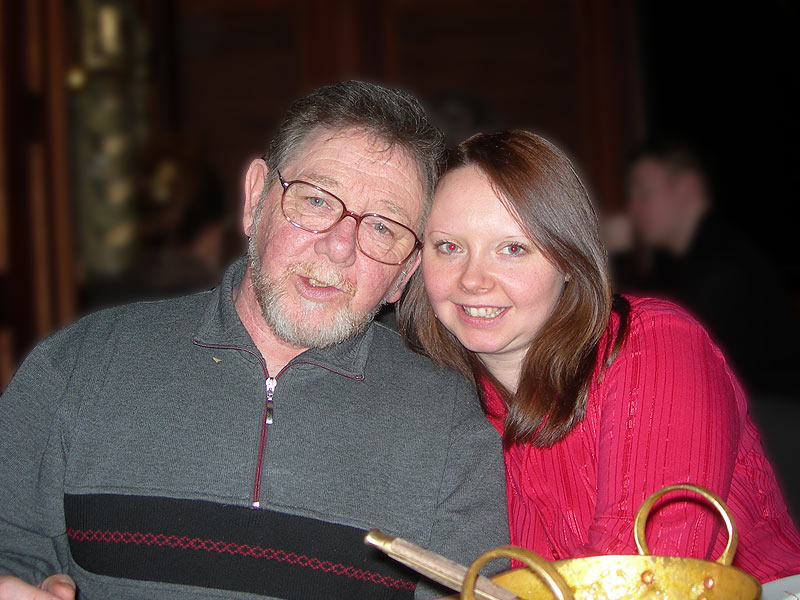 Yes, Yes I am like my Dad...
I personally often get this statement and quite frankly, I take it very much as a compliment. My Dad has been a wonderful role model and is a terrific person, so I'm more than happy to be told "You're just like your Dad".
Although I'm quite happy to have missed out on the family nose and ears (sorry dad!).
Dad, my Barbie and I thank you.
This is the man who took me for regular adventures through the woods and to the local lake, who opened my eyes to the wonders of the night sky, who really did build the best sandcastles and snowmen. Who made every Birthday and Christmas as special as he could, even when money was tight, by hand-crafting the most wonderful presents:
• A slide and swing from wood.
• Who painstakingly made for my Barbie's: a double divan bed with foam mattress (Barbie couldn't have been more comfortable), matching bed spread, side dresser and wardrobe.
• New cloths for Barbie (She really was quite the fashionista).
• Hobby-horse (common I know you guys remember these).
My Dad and me, fond memories last a lifetime.
All of which provided me with a wonderful childhood and fond memories of me and my Dad together. The only thing I regret and I suppose when you're a child you don't appreciate the value of things. I really wish I still had some of the wonderful things he'd made me, but I then remind myself, that special memories last a lifetime.
So thank you Dad for such a terrific childhood and all the support, love and care you've provided me with. To me, your one in a million! I also hope Dad that over the years, and particularly on Fathers Day, I've given you lots of special memories to hold close too.
Tell your Father just how special he is too..
Father's day is the perfect chance to let your dad (your one in a million) know just how special he is to you. Remind him of all the wonderful experiences and memories he has given you, in a heartfelt and meaningful message. Lovingly expressed in a handmade card this father day. So don't hold back, tell him, as sometimes the simplest gestures make the biggest impact.
At LL Creations we have a modest collection of sophisticated father's day cards, which can be personalised with your own special and unique message to your father. Also with our free personalisation's this means you are not limited to just 'Dad' and can easily adopt to match that special father figure who you just couldn't live without.