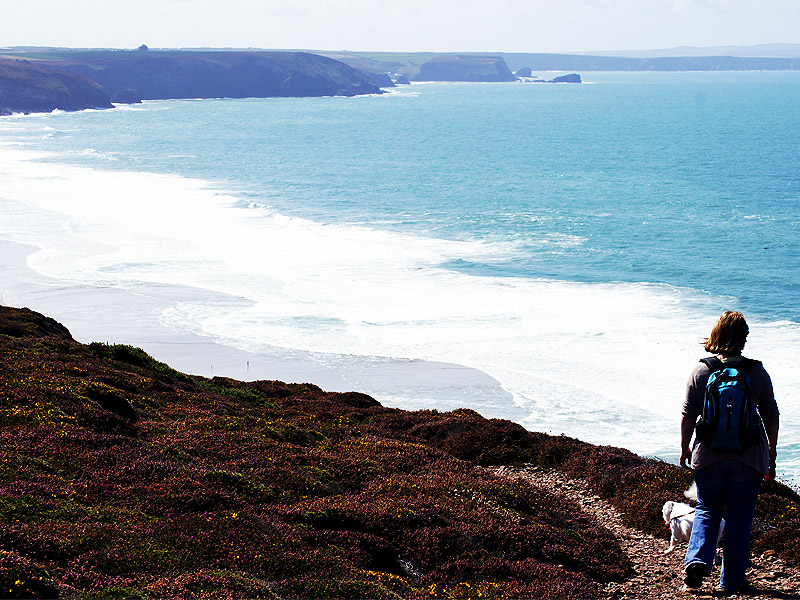 Coastal walk from Porthcurno to Treen
Autumn is my favourite season as the nights draw in and the leaves change colour to yellow, orange and red as they fall from the trees I always get a warm and fuzzy feeling I can't explain, I just find it comforting. You've got Halloween and bonfire night, warming soups, casseroles, open fires. It's that time when both my husband and I reap the benefits of all our hard work throughout the spring and summer in the garden, when the harvest comes in (however small it may be).
It's also at the start of autumn when my husband and I make our yearly trip to Cornwall for our walking holiday with dog in tow.  This year we hired a cottage in Launceston which gave us easy access to both Devon's Dartmoor and Cornwall's breath-taking coastline. It's also just as well we do all that walking as we both find it extremely hard to resist traditional Cornish pasties, cream coffees, Cornish butter, and ice creams which helps to balance all those calories (well kinda). It's all Rhoda's and Kilkenny's fault!
Looney Lizard has also reaped the benefits,  as my creative juices are in override after our refreshing break and the wonderful colours that autumn brings has inspired me no end with lots of ideas for new cards already sketched down. I have even updated the sites backgrounds to a more autumn feel of conkers, autumn leaves and hay (although the hay is soon to be replaced with something else – as I have decided I don't like it). Anyway that's it for today's blog as the lovely smells of a roast dinner are wafting up the stair and my stomach is growling in anticipation! Nom nom!!!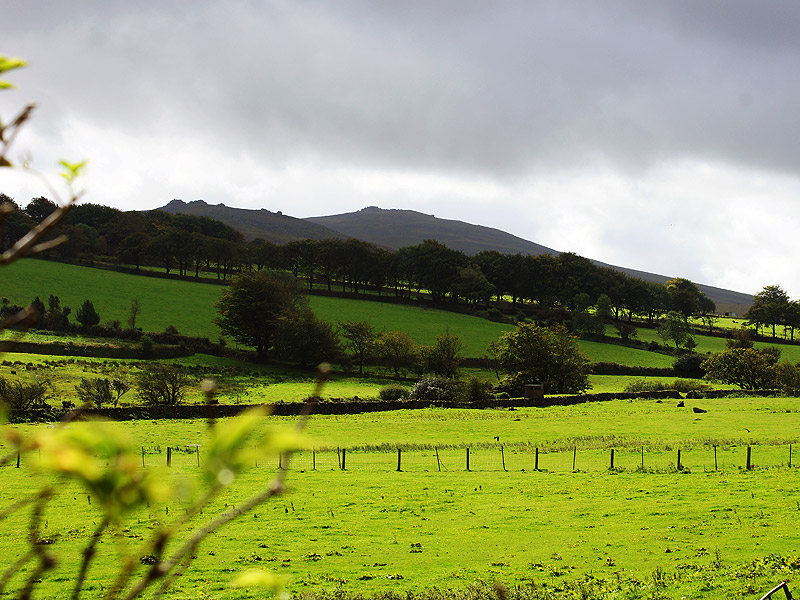 Walk at Oakhampton over Dartmoor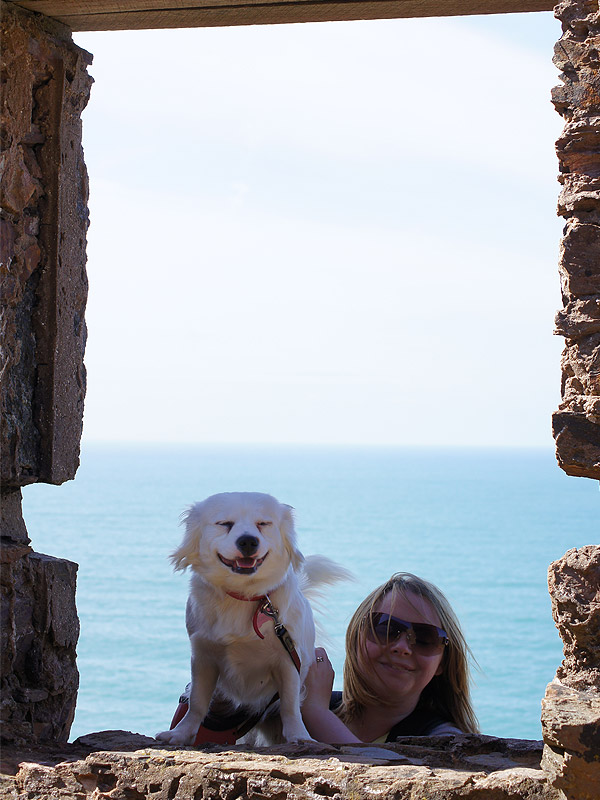 Me and my dog at St Agnes cliffs