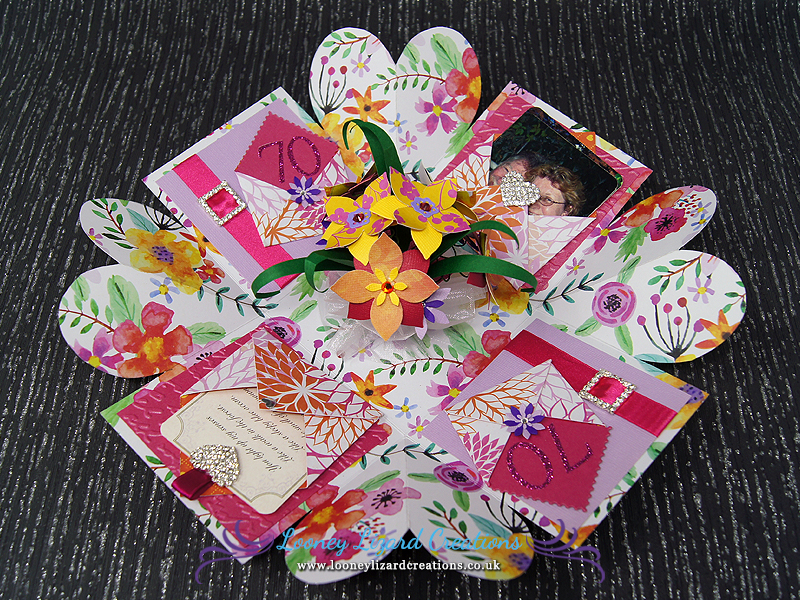 Thought I'd share with you all my first attempt at exploding box cards.
What's an exploding box I hear you cry? Well it's a box greeting card that once the lid is removed the sides of the box cascade outwards.
The various way to personalise these are endless and I think I might be addicted!!!!!
There's more exploding box cards to come....
I have now created two of these and am already working on some designs for the website, so do watch this space!
I hope to be adding lots more exciting and creative greeting cards to the website this year!
They REALLY are FAB to watch, please check out the video below!