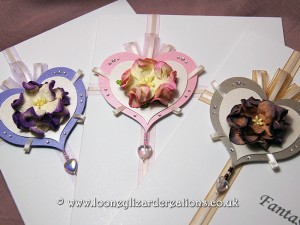 We've all said it and we've all thought it "My mums the best mum in the world', and to you she most certainly is! This is the wonderful woman who has given you so much over the years, from all those hugs, laughs, tears of joy and sadness. Those difficult times when they have always provided you with strength and advice.
Celebrate that special mum in your life
For me I would celebrate my Mum any day of the week as my mum is always there for me and I know I can always count on her, even if we have many miles separating us. If I don't speak with my mum on a daily basis, then we are always texting each other. I just hope that should I ever have the chance to become a Mother that I'm as good a mum as she is.
Make it count and say it often, not just on Mothering Sunday
So let's all make a promise to not only celebrate that wonderful woman in our lives this Mothering Sunday, but to always ensure she feels special and treasured any day of the week by telling her so. Whether it's a special message wrote in a card, over coffee and cake or a surprise bunch of flowers, make it count and say it often.
Need a mother's day card?
If you're a daughter or son who is seeking a personalised and highly original card for your special mother's day message, then Looney Lizard Creations have the solution. We have a beautiful collection of six different handcrafted designs to choose all in soft and delicate colours. Prices start from £4.95 for our standard range and £11.15 for our luxury boxed cards embellished with Swarovski ELEMENTS.