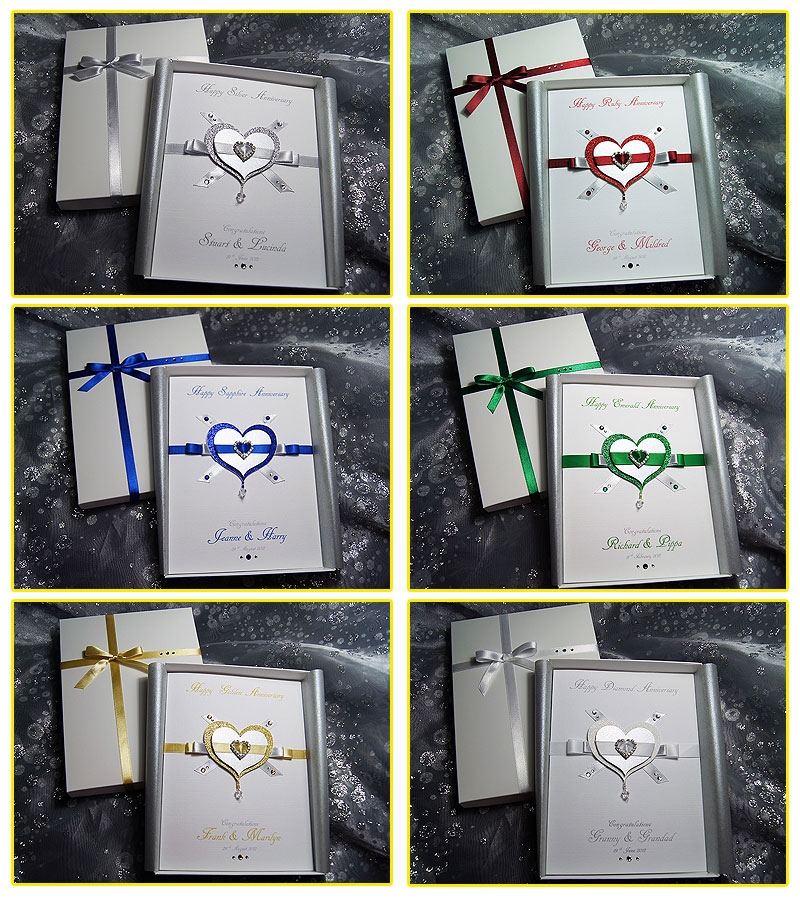 I have been working away over the last few weeks designing and crafting my latest luxury anniversary card range, featuring six new beautiful designs! The new range is called "Everlasting" which details a series of stacked layered hearts intermixed with alternate coloured ribbon, finishing with a diamanté heart shaped buckle. Each card has been carefully decorated with sparkly clear and coloured Swarovski crystals for the finish touch. This new range includes anniversary cards for Silver, Ruby, Sapphire, Golden, Emerald and Diamond wedding anniversaries.
Prior to this new range, I have been selling many anniversary cards despite having limited number of designs in my anniversary section. I wanted to design a luxury range, for those who want to send that extra special anniversary card for each of main marriage milestones.
Since adding my new range this weekend, much to my excitement several have already flown out the door, which is fabulous news!!
If you can spare a moment, please let me know what you think of this new range?